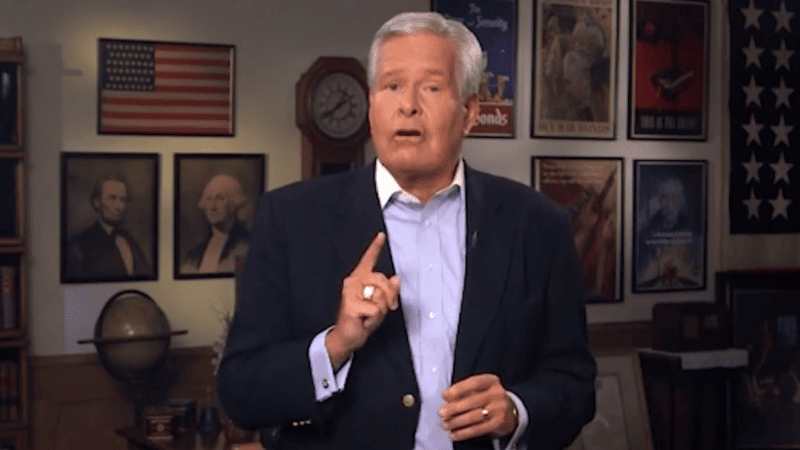 This course – taught by the Honorable Bob McEwen, former U.S. Representative from Ohio – is designed to help you understand why America, among all the nations in the world, has prospered more than any other nation in history. You'll discover why free markets, free people, and an understanding of God's moral standard are all indispensable elements of our great nation's success, stability, and longevity.
The course includes a video presentation by Bob McEwen that is approximately 55 minutes long, as well as a companion PDF resource with thought-provoking questions to reinforce what you've learned and a journaling section so you can take notes as you watch the video. You'll also find relevant Scripture references to help draw you closer to God as you study.
Finally, after Bob's video, you'll get a quick 7-question quiz to test your knowledge on the subject and further cement your understanding of the material.
We hope you enjoy this course and find ways to apply what you've learned to take a stand for liberty, economic freedom, and God's standard in politics and public policy.
Happy learning!
Congressman Bob McEwen is known for his spectacular talent at communicating complicated issues in a way that others can clearly understand.
An economics major and six-term member of the United States Congress, Bob compellingly articulates how liberty helps explain why some nations are rich and some nations are poor.
His engaging presentations sprinkled with humor empower interested citizens to make the decisions that bring prosperity to a family, a state, and a nation.
As a TPUSA Faith Contributor, Bob is excited to equip concerned Christians in America like you to understand our political and economic systems and defend God's standards in politics, finance, and everyday life.